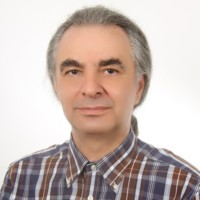 Prof. Dr. Adnan ÇALIK
Prof. Dr. Adnan ÇALIK
General Surgery
Prof. Dr. Adnan ÇALIK has 36 years of experience in general surgery. After graduating from Hacettepe University
Faculty of Medicine in 1982, he subsequently conducted his residency in general surgery at Karadeniz Technical
University Faculty of Medicine between 1984-1990 and became an attending surgeon in the same department. In 1992
Dr. Çalık became an associate professor, and in 1998 a professor of surgery and is currently working at the same
institution.
Dr. Çalık has numerous papers published in Turkish and English in national and international journals and five
book chapters. He attended many national and international courses, congresses, and scientific meetings and took part
in organizing committees. Dr. Çalık has been giving graduate courses, supervising theses, and counseling in some
national and international scientific/professional journals since 1991.
Dr. Çalık has appeared in many programs focusing on medical issues in local newspapers and TV channels.
His clinical expertise covers thyroid-parathyroid surgery, breast diseases and breast cancer surgery, esophageal
surgery, stomach surgery, cholecystectomy, pancreatic surgery, liver disease surgery, splenectomy, gallbladder and
biliary tract diseases surgery, groin and abdominal wall hernia surgery, small intestine-colon and rectal surgery,
advanced laparoscopic abdominal surgery, and liver transplantation.
Dr. Çalık has been a member of the American College of Surgeons (FACS), Society of American
Gastrointestinal and Endoscopic Surgeons (SAGES), and European Association for Endoscopic Surgery (EAES) since
1998. Besides, he is a member of national professional associations such as the Turkish Surgical Association, National
Endoscopic-Laparoscopic Surgery Association (ELCD), Eastern Black Sea Breast Diseases Association, and an active
contributor at a free medical consulting website called www.doktorsitesi. com.
Dr. Çalık founded the gastrointestinal endoscopy unit at the general surgery department of Karadeniz Technical
University Faculty of Medicine in 1990 and has been working as an instructor in the field of endoscopy (gastroscopy,
colonoscopy, rectoscopy) in the same unit since then.
• In 1993, Dr. Çalık received training in endoscopic and laparoscopic surgery at Hippokration General Hospital
in Greece.
• In 1993, he was an observer in the department of general surgery, Lubbock/USA Texas Tech University School
of Medicine.
• In 1995, he received laparoscopic surgery training in Houston/America Texas Medical Center Hermann
Hospital.
• In 1996, he was an observer at Texas Medical Center in Houston/America.
• In 1997, he was an observer at the Frankfurt/Germany state hospital.
• In 2012, he received advanced laparoscopic surgery training on live pigs at the IRCAD experimental laboratory
at the University of Strasbourg, France.
• He also received certificates by participating in many national courses in surgical specialties, especially in
laparoscopic surgery.