PRE-TREATMENT
Examination of applications and reports Creation of the most appropriate treatment plan to treating your disease Ensuring the most favorable prices and conditions.
ARRIVAL AT TURKEY
Organizing transportation transfers. Offering ambulance or air ambulance services, if necessary. Organizing airport, hotel and hospital transfers.
DURING TREATMENT
Carrying out hospitalization and treatment actions. Offering translators and hospital attendants. Organizing accommodation.
POST-TREATMENT
Completing discharge and planning controls. Translating medical reports. Giving information about your post-treatment care.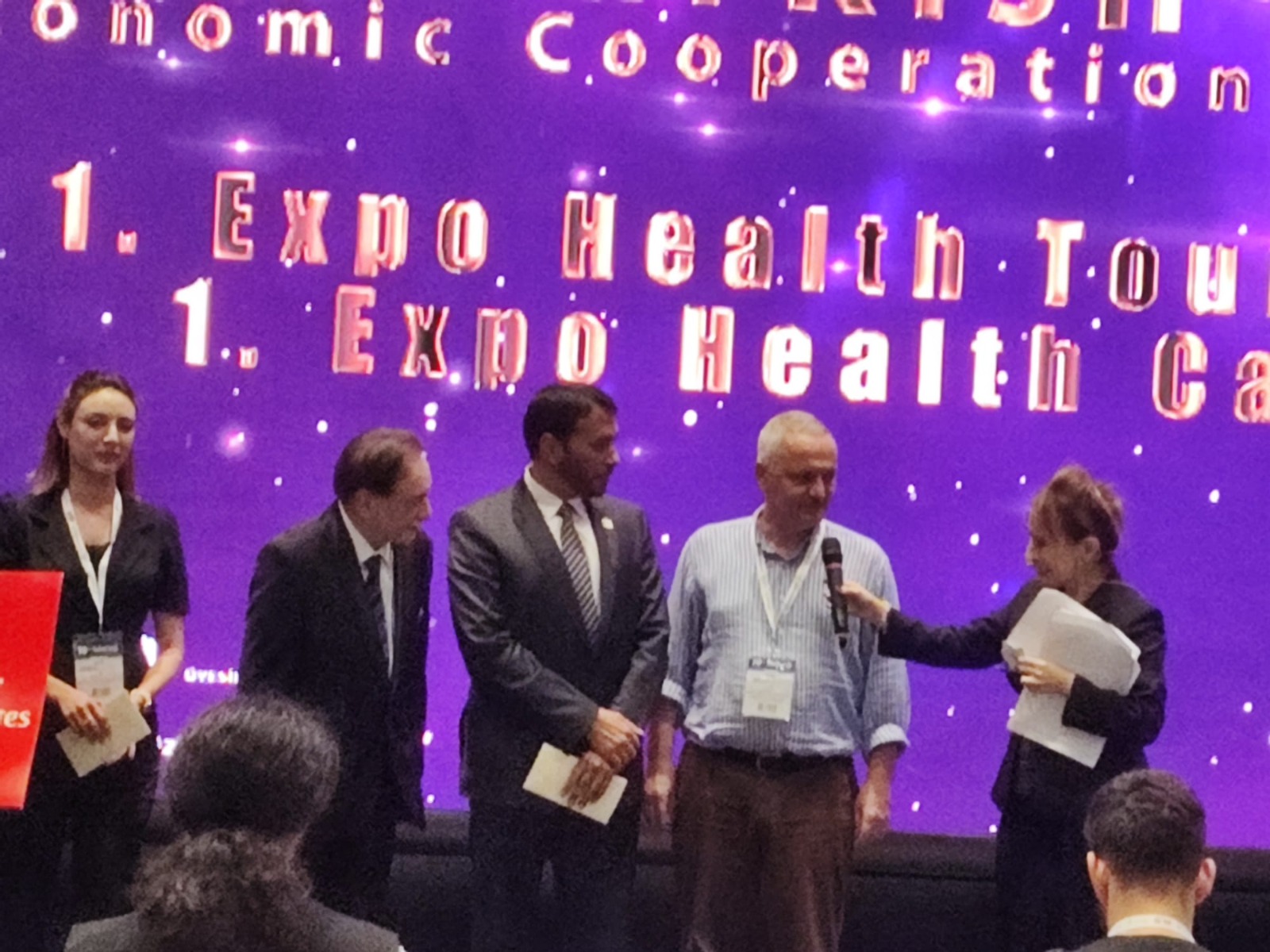 [vc_row][vc_column][vc_column_text]
Türkiye Making Strong Proggress in Health Tourism Sector:
KTU Farabi Hospital Team Participated in Health Tourism Fair in Istanbul
The "1st Turab Expo Health Tourism Fair (I. Expo Health Tourism)", a significant event aimed at increasing collaboration with partners and contribute to the Turkey's share in the health tourism sector, took place with the participation of Karadeniz Technical University and representatives of Trabzon Provincial Health Directorate. The fair, organized by the Turkish-Arab Countries Cooperation Association (TÜRAP), was organized with the support of the Ministry of Commerce. Representatives from 22 Arab countries and 5 Turkish Republics attended the fair. The event stood out as an important step for Turkey's brand recognition and visibility in the Arab geography within the health tourism sector. Hospital managers, health tourism company representatives, and healthcare managers from Central Asia, the Middle East, and Africa came together during the fair. Representatives conducted fruitful meetings for the future. Among the participants of the fair were Dr. Serdar ÇAM, Deputy Minister of Culture and Tourism, Honorary Consul of Tunisia in Izmir and President of TÜRAP Sabuhi ATTAR, Ali Alperen KAÇAR, Deputy General Director of International Trade Services of the Ministry of Commerce of the Republic of Turkey, Dr. Firas Ahmed Mohamed QUDAH, Chairman of the Health and Environment Committee of the Jordanian Parliament, Ambassador Abdelhamid HAMZA of the League of Arab States Mission, Ambassador Saeed Thani Hareb AL DHAHERI of the United Arab Emirates in Ankara, Dr. Ahmed Hussien Shehata ELSOBKY, Deputy Minister of Health and Environment of the Arab Republic of Egypt. A strong delegation from Trabzon also attended the 1st Turabexpo Health Tourism Fair. From our University's Farabi Hospital; Chief Physician Prof. Dr. Celal TEKİNBAŞ, Deputy Chief Physician Prof. Dr. Abdülkadir GÜNDÜZ, Health Tourism Coordinator Prof. Dr. Ahmet AYAR, along with the Director of Health Services of Trabzon Provincial Health Directorate Opr. Dr. Yavuz ÇAKIROĞLU, KTU Institutional Communication Coordinator of the KTU Şeyda ÖZGENÇ YILMAZ, and Kenan ÖZLÜ, the manager of Destination Tourism (among to the  KTU Farabi Hospital's contracted health tourism companies), attended the fair. During the fair, KTU Farabi Hospital's high standards and successful practices in the field of health services were presented to participants through special presentations. Through this opportunity, KTU Farabi Hospital made a significant contribution to Turkey's brand recognition and visibility in the Arab geography, showcasing its expertise in healthcare services to representatives from the Arab world.[/vc_column_text][/vc_column][/vc_row][vc_row][vc_column][vc_gallery type="image_grid" images="5470,5471,5472,5473"][/vc_column][/vc_row][vc_row][vc_column][/vc_column][/vc_row]