A 34-year-old patient named B. B had a cyst in his heart in the echocardiography taken at Artvin State Hospital, where he went to get a medical report to get a job in December. The patient, who was urgently referred to our hospital for advanced treatment, was treated in the Department of Cardiovascular Surgery of our hospital. In the examinations performed, it was determined that the cyst located in  the heart developed due to the parasite named "echinococcus" which is transmitted from animals to humans. It was decided to remove the cyst, which was observed to be quite enlarged in the heart and almost completely filled the heart cavity, with open heart surgery because it was life-threatening. The patient, whose heart cyst was removed after a successful operation, was discharged home 4 days after the operation. During his controls, it was seen that the problem in his heart was completely cured.
Prof. Dr. Ahmet Coşkun ÖZDEMİR stated that cyst transmitted from animals to humans through some parasites is not uncommon. However, he stated that these cysts are generally located in the liver and lungs and that these cysts are seen in the heart in only 1% of the patients. Prof. Dr. Ahmet Coşkun ÖZDEMİR stated that the cyst was located in the right ventricle of the heart in this patient and therefore this case is a very rare condition in the world. Stating that the patient's problems were completely resolved after the surgery and he was discharged after 4 days, Prof. Dr. ÖZDEMİR  said that"The patient was living with a fatal disease in his heart, although he was not aware of it at all. Until today, it has been a great chance for the patient that the cyst has not ruptured. He gained his health with surgery, " adding that people dealing with animal husbandry should be careful about hydatid cyst disease.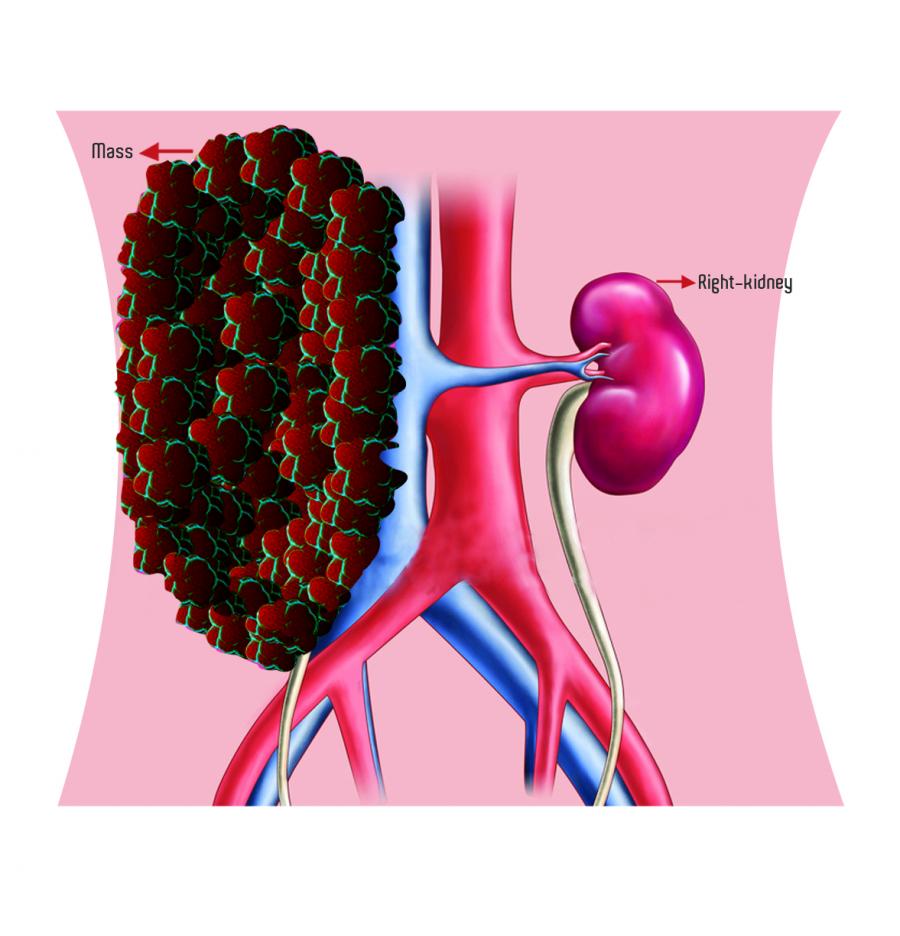 Assistant Professor Dr. İlke Onur KAZAZ, stated that the treatment of metastatic kidney tumors with open and closed surgery methods was performed in Farabi Hospital, Department of Urology and that a positive contribution was made to the life expectancy of patients. Dr. Kazaz added that KTU Farabi Hospital, Clinic of Urology has successfully performed many similar operations thanks to its advanced technology and experienced surgeons.